Janet Harvey brings together savvy from advertising and invests it in indie filmmaking and comic books–and she told us the key to a successful Kickstarter campaign. She also talked about the scripting process for these mediums as well as gaming and adaptations, and offered up the challenge she gave herself and the reasoning behind it: to write a script with no dialog at all. Plus the Wild West frontier element of newer genres compared to the stringent rules of mainstream screenwriting. This is an interesting moment for women and comics, Janet claims, and gives us a sneak peak at the comic she'll be announcing in early Spring. We delve into collaboration, compromise and creativity. She admits what she wishes she'd done differently in the newly completed production of her indie feature film, Screen Queen, and tells us some of the crazy true-life stories that inspired it. We touch on new distribution models and ways to monetize a movie now. Our conversation goes the gamut from bullying to the Austin independent film scene to the power of deep focus, frames and color. Inspiring!
Links
https://www.facebook.com/SCENEQUEEN/
http://www.scenequeenmovie.com/
https://twitter.com/scenequeenmovie
Phyllis Nagy Screenwriter of Carol
Digital Bolex Grants for Women Cinematographers
Outline by Rachel Cusk


Shop Indie Bookstores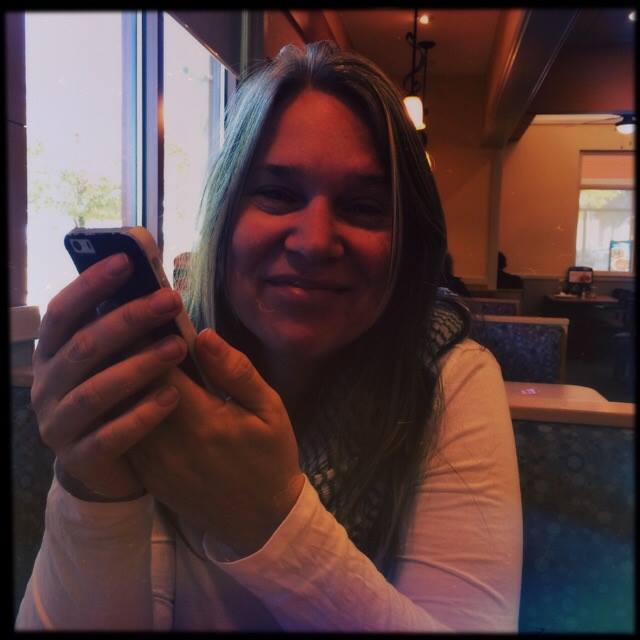 Janet Harvey
Janet Harvey received her MFA in Creative Writing from Columbia University. She won the LA Short Film Award for her first script, THE GUITAR PLAYER'S GIRLFRIEND, which included a production package from Kodak and Panavision. Her short films have played at festivals around the world, sold at Cannes, and won awards, including honors from Colin Vaines at the Weinstein Company. She has written comic books for DC Comics and Image Comics. She recently completed her first feature, SCENE QUEEN. Her comic book series ANGEL CITY is due out from Oni Press in 2017.
Story Makers is a podcast that features in-depth conversations with accomplished writers, filmmakers and industry experts about story craft, technique, habit and survival–everything you need to know to stay inspired, connect to your creativity, find others' wonderful stories and your own success.
The hosts:
Elizabeth Stark is a published, agented novelist and distributed filmmaker who teaches and mentors writers at BookWritingWorld.com.
Angie Powers is a distributed filmmaker and published short story writer with an MFA in creative writing and a certificate in screenwriting from UCLA who teaches story structure at BookWritingWorld.com.