Catch up on the latest episodes...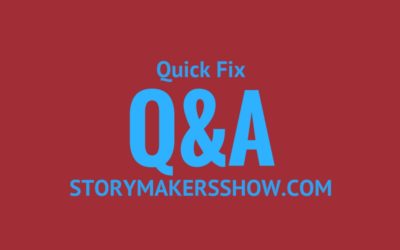 In this week's Quick Fix Q & A, Angie and Elizabeth discuss:
6 steps to creating a scene
4 tests for: is it an event?
Plot complexity and genre expectations
Your personal thematic
Decision fatigue
Automating your routine
FREE Craft Class
Friends' week is coming up in the Book Writing World, November 15 & 17! Join us in-person in Berkeley OR Online from anywhere via Zoom's video conferencing for a free 2-hour craft class on Backstory–when do you need it, how do you work it in, and what can and can't it do for your story?
You and your friends can sign up here:
http://bookwritingworld.com/friends-week/
Spread the word: it is solely through word-of-mouth that BWW finds its exceptional, talented, warm, bright students. Thank you for being part of our community!