Our dear friend and talented writer Devi Laskar's first poetry chapbook, Gas & Food, No Lodging, has just been published, and we celebrate with a far ranging converstaion about language v. narrative poetry, ad how story influences the organization of a collection, challenges and constraints, the "garbage disposal method of writing," playing tennis with and without a net, revision, abandoning a work of art,  journalism, finding the story, the shadow poem, tackling long middles, daily practices, erasure poems, rogue sonnets, and the dramatic and terrible events that Devi and her family suffered, as recently described in The New York Times. We also talk about the dangers of political burnout and the necessity of taking time for art, as well as why it's more important than ever that we all represent ourselves through art so that we can't be erased.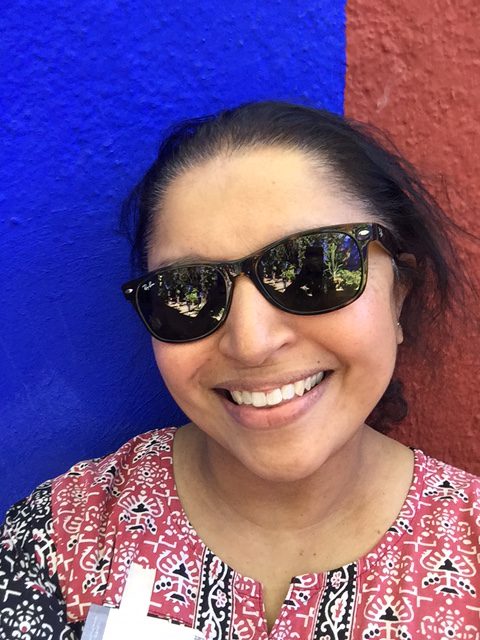 Devi Laskar
Devi S. Laskar is a native of Chapel Hill, NC. Her poems have appeared or are forthcoming in The Atlanta Review, The Squaw Valley Review, The North American Review, Panorama: The Journal of Intelligent Travel, among others. The Raleigh Review nominated "Untitled Western Country Song in Rubescent A Minor" for Meridian's Best New Poets 2016. The Blue Heron Review nominated "Most Days a Passage" for Sundress' Best of the Net Anthology 2016. Poet Jessica Piazza recently selected "Dissection" and "What Namaste Really Means" as the winning entries for the poetry prize at the 27th Mendocino Coast Writers Conference, and those poems are forthcoming in the next issue of Noyo River Review.
Story Makers is a podcast that features in-depth conversations with accomplished writers, filmmakers and industry experts about story craft, technique, habit and survival–everything you need to know to stay inspired, connect to your creativity, find others' wonderful stories and your own success.
The hosts:
Elizabeth Stark is a published, agented novelist and distributed filmmaker who teaches and mentors writers at BookWritingWorld.com.
Angie Powers is a distributed filmmaker and published short story writer with an MFA in creative writing and a certificate in screenwriting from UCLA who teaches story structure at BookWritingWorld.com.