Our conversation with Nina takes place as she launches into the writing of a new novel, beginning by exploring whether it is, indeed a novel–or a short story. We discuss the differences, including revelation, character change, build and transformation. Where do new ideas come from and how do they develop? We dig into readers' shifting expectations through the centuries and what today's reader wants. Other topics include watching (or not watching) the market, pushing the boundaries, entering into new territories, looking for what hasn't been said. We examine the fascination of unlikable characters and the role of strong, cutthroat women in fiction. Tips include creating a scene list, looking at the character web or cast of characters, how to find and stay true to the beating heart of your book, writing out of chronological order and going back to create a build and consequence, structuring a revision, tracking reader question, and developing theme and character arc. We talk about getting feedback from readers who are not writers, and about style, sentences and dialog. A far-ranging and deep discussion.

Books and Links Mentioned
The Painter by Nina Schulyer



Buy The Painter

The Translator by Nina Schulyer



Buy The Translator

Ursula K Le Guin Steering the Craft



Buy Steering the Craft

Annie Dillard The Writing Life



Buy The Writing Life

My Mistress' Sparrow is Dead edited by Jeffrey Eugenides, esp. the short story in it by Harold Brodky called "First Love and Other Sorrows"



Buy My Mistress' Sparrow is Dead
Dragon Ball Z
http://www.ninaschuyler.com/
http://fictionadvocate.com/category/stunning-sentences/ http://www.newyorker.com/magazine/2005/11/07/the-translation-wars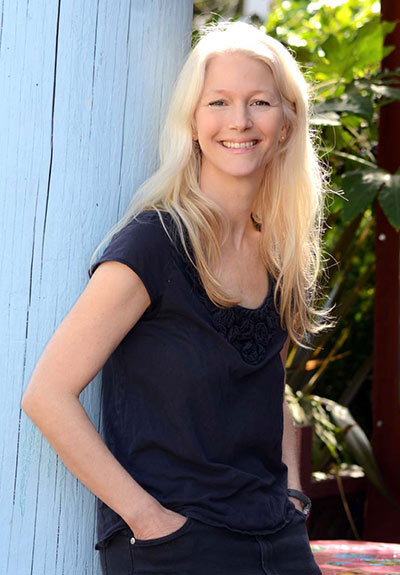 Nina Schulyer
The Translator won the 2014 Next Generation Indie Book Award for General Fiction and was shortlisted for the William Saroyan International Writing Prize. It was named a Recommended Book by the San Francisco Chronicle,  and has been translated into Hebrew, Taiwanese and Chinese.
Nina Schuyler's first novel, The Painting, (Algonquin Books of Chapel Hill, 2004), was a finalist for the Northern California Book Awards. It was also selected by the San Francisco Chronicle as one of the Best Books of 2004, and dubbed a "fearless debut" by MSNBC and a "great debut" by the Rocky Mountain News. It's been translated into Chinese, Portuguese, and Serbian.
Her stories have been nominated for a Pushcart Prize and her poems and short stories have appeared in ZYZZYVA, Santa Clara Review, Fugue, The Meadowland Review, The Battered Suitcase, and other literary journals. She writes a column for Fiction Advocate that focuses on stunning sentences and reviews books for   The Rumpus and The Children's Book Review. She teaches creative writing at the University of San Francisco and writing classes at Book Passage.
She attended Stanford University for her undergraduate degree, earned a law degree at Hastings College of the Law and an MFA in fiction with an emphasis on poetry at San Francisco State University.
Story Makers is a podcast that features in-depth conversations with accomplished writers, filmmakers and industry experts about story craft, technique, habit and survival–everything you need to know to stay inspired, connect to your creativity, find others' wonderful stories and your own success.
The hosts:
Elizabeth Stark is a published, agented novelist and distributed filmmaker who teaches and mentors writers at BookWritingWorld.com.
Angie Powers is a distributed filmmaker and published short story writer with an MFA in creative writing and a certificate in screenwriting from UCLA who teaches story structure at BookWritingWorld.com.