Caille Millner is an award-winning writers across genres, writing memoir, fiction, and, for the San Francisco Chronicle, cultural columns and opinion pieces. When we met, just after the election, she was already collaborating on a list for Bay Area writers of ways to volunteer your writing skills to help people made especially vulnerable by the election. We talked about the pros and cons of novels as a response to the political world, and the question of whether everything in non-fiction should be personal–and how to reach beyond that dictum and trust your instincts beyond, and against, the current market. We learned more about her job shaping the public opinions of the Chronicle, and talked about the differences between perfectionist creating and deadline writing where everything is essentially a first draft, and how to keep the job writing separate from the at-home writing. We talked about the short story form and the 18 drafts she did for her Best American short story, chosen by Junot Diaz for the 2016 collection; how to do research for fiction and how to find the details of the perspective that will bring the world alive to life; time, motivation, and productivity; he need to be writing about what you're passionate about, not what you think you should be writing or what you think someone else think you should be writing; and the importance of embarrassment as a way of taking risks. An inspiring conversation in difficult times!
LINKS
Anthony Walton Mississippi 
2016 Best American Short Stories edited by Junot Diaz 
Joseph Conrad Heart of Darkness  
Gillian Flynn Gone Girl  
Toni Morrison Beloved 
Gayle Jones Corregiora 
Caille Millner The Golden Road: Notes on my Gentrification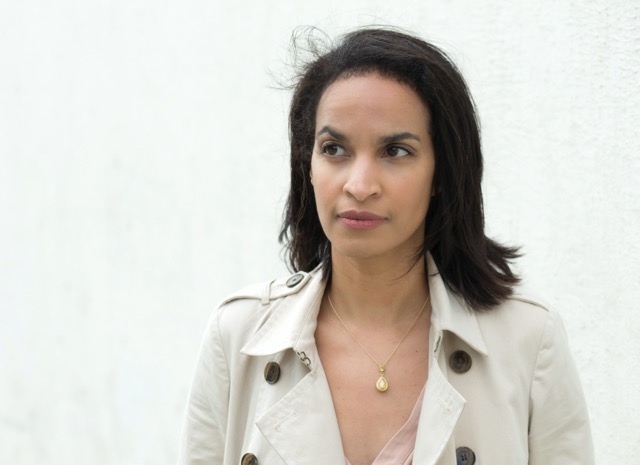 Caille Millner
Caille Millner is the author of The Golden Road: Notes on my Gentrification (Penguin Press), which won the Barnes & Noble Emerging Authors Award and was a San Francisco Chronicle Book of the Year. Her short fiction has been published in Zyzzyva, Joyland, and Best American Short Stories 2016. Her nonfiction has been published in The New Inquiry, Michigan Quarterly Review, The Paris Review Daily, and many other places. She is a culture columnist at the San Francisco Chronicle.
Story Makers is a podcast that features in-depth conversations with accomplished writers, filmmakers and industry experts about story craft, technique, habit and survival–everything you need to know to stay inspired, connect to your creativity, find others' wonderful stories and your own success.
The hosts:
Elizabeth Stark is a published, agented novelist and distributed filmmaker who teaches and mentors writers at BookWritingWorld.com.
Angie Powers is a distributed filmmaker and published short story writer with an MFA in creative writing and a certificate in screenwriting from UCLA who teaches story structure at BookWritingWorld.com.