What do you get when you cross a novelist and a screenplay writer? An 80 page outline of a movie! Author Jacqueline Luckett always dreamed of her book being turned into a movie, and now a known actress has bought the screenplay. Jackie went back to school for an MFA in visual storytelling so she could adapt the book for film herself–to great success. Learn about how that changed her relationship to structure, and the comparisons she makes between several forms. We also talk about how to decide which projects to work on, the value of thinking about your characters and your story even when you're not yet writing, and the benefits both of testing out other processes and of sticking to the ones that work for you. There's a great exploration of subtext here, and some terrific advice about writing, MFAs and asking for what you want. Favorite line? "It's only fear; you got to conquer it."

Books and links Discussed:


Passing Love

Searching for Tina Turner


The Known World


Americanah


The Art of Fiction


From Where You Dream


The Comedy Bible


Pieces of Light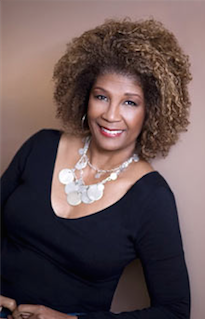 Jacqueline Luckett
In 1999 Jacqueline Luckett left the corporate world to kickstart her writing career with classes she took on a dare—from herself.
People Magazine (February 2012) described Luckett's sophomore novel, Passing Love as "beautifully written and filled with vibrant scenes of Paris in its Jazz Age and today."
Essence Magazine selected Searching for Tina Turner as the January 2010 book-of-the-month selection. The novel follows a divorced woman's journey to self by way of France. What comes through for the main character is the inspiration of Tina Turner's personal story: everything we need to move forward in our lives is already within us.
Reinvention, self-awareness, and self-fulfillment are themes throughout Luckett's novels. She strives to write compelling and interesting stories while addressing fear and what can be done to conquer it. "We can all afford to be fearful, but we can't let fear keep us from doing what we want or need to do."
Luckett refuses to be boxed into categories that limit her drawing power. "My novels have universal appeal—both in story and character," Luckett says. "Personally, I'll follow a story that makes me look at the world with a perspective different from my own. In both Passing Love and Searching for Tina Turner the main character could be you, your best friend, a co-worker, or the mother of your child's classmate. I write about women, of a "certain age," who've had failures and successes in their lives and are looking to move forward regardless of age. "
Luckett encourages her readers to avoid deferring their dreams: "The length of time it takes to get to the dream is not as important as fulfilling the dream."
Jacqueline, a native Californian, lives and writes in Oakland, but takes time out to indulge her love of traveling and to nurture her passion for photography and exotic foods.
pshire.
Story Makers is a podcast that features in-depth conversations with accomplished writers, filmmakers and industry experts about story craft, technique, habit and survival–everything you need to know to stay inspired, connect to your creativity, find others' wonderful stories and your own success.
The hosts:
Elizabeth Stark is a published, agented novelist and distributed filmmaker who teaches and mentors writers at BookWritingWorld.com.
Angie Powers is a distributed filmmaker and published short story writer with an MFA in creative writing and a certificate in screenwriting from UCLA who teaches story structure at BookWritingWorld.com.